Flinders University City Gallery & Regional Tour
Curated by Eleanor Scicchitano and Celia Dottore
1 July 2017 – 3 September 2017

ISLAND TO INLAND: Contemporary Art from Kangaroo Island
---

Ria Byass, Quentin Chester, Audrey Harnett, Scott Hartshorne, Indiana James, Janine Mackintosh, Deborah Sleeman, Caroline Taylor, Maggie Welz and Kenita Williamson. Curated by Eleanor Scicchitano and Celia Dottore

Presented as part of the Country Arts SA Visual Arts Program, in partnership with Flinders University Art Museum





The isolation, beauty, ferocity and joy of life on Kangaroo Island has inspired new work by ten contemporary artists in Island to Inland. Each artist tackles themes central to the Island's diversity and the shared experiences of isolation. Encouraged and challenged by their surroundings, these works reflect broader issues relating to settlement, sustainability, loss and fortitude. Through a range of media, the artists explore new directions in their work and, in the process, convey the raw beauty and delicate balance of their Island home.


Presented at Flinders University Art Museum as part of SALA Festival 2017, the exhibition went on to tour 10 regional South Australian galleries as part of the Country Arts SA Visual Arts Program.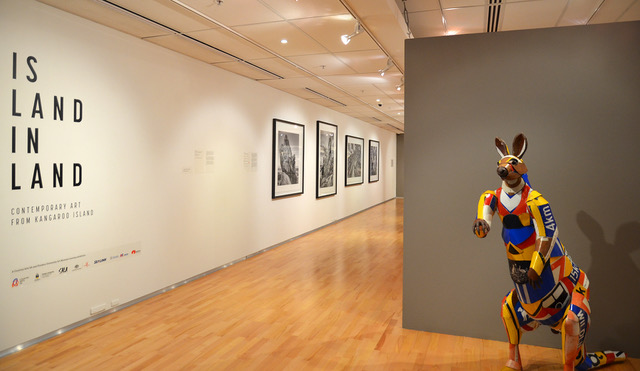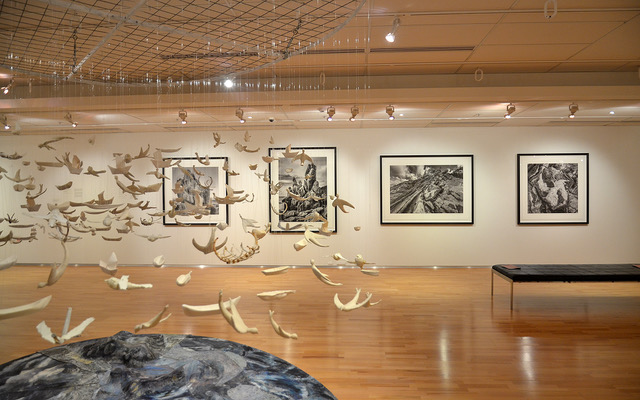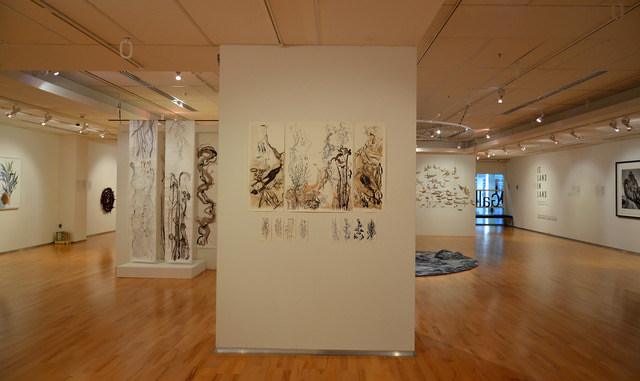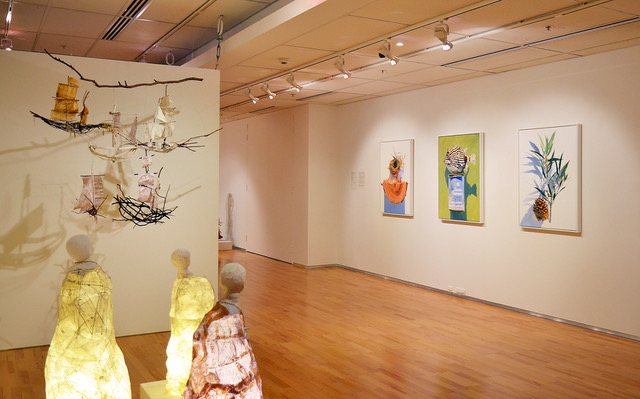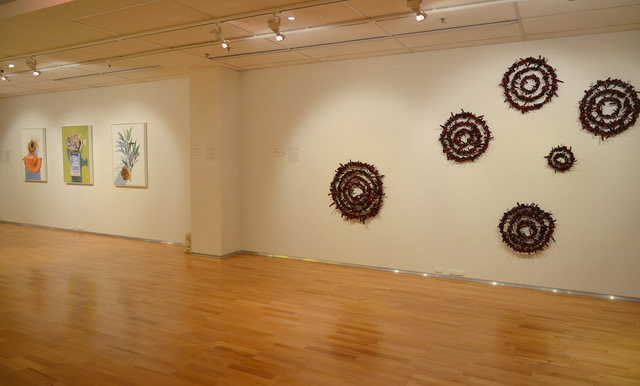 ---
Image credits:
Quentin Chester and Indiana James installation view.
Quentin Chester, Caroline Taylor and Deb Sleeman installation view.
Deb Sleeman and Quentin Chester installation view.
Maggie Welz installation view.
Audrey Harnett and Scott Hartshorne installation view.
Scott Hartshorne and Janine Mackintosh installation view.
Quentin Chester, Audrey Harnett, Ria Byass and Kenita Williamson installation view.
From Island to Inland: Contemporary Art from Kangaroo Island,
Flinders University City Gallery, 2017.