Artbank, Sydney
22nd November 2018 – 8th February 2019
A Vacant Space
---
A Vacant Space was an outcome of Artbank's emerging curators program and drew on the Artbank collection, in addition to a number of select loans, to explore how actions are captured by artists, and how they use these moments to question our place in the world. The opening night featured a performance by Alison Currie, developed in collaboration with Bridget Currie.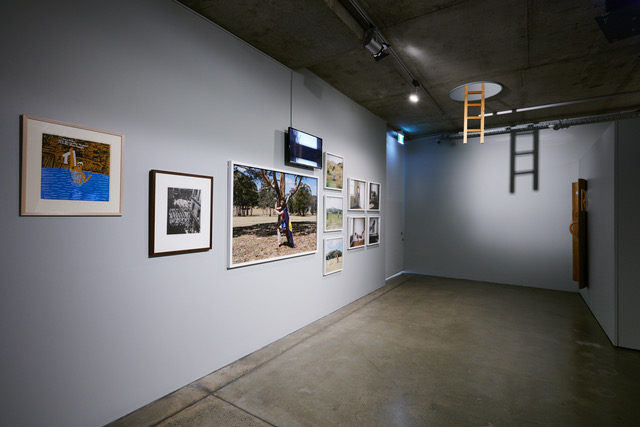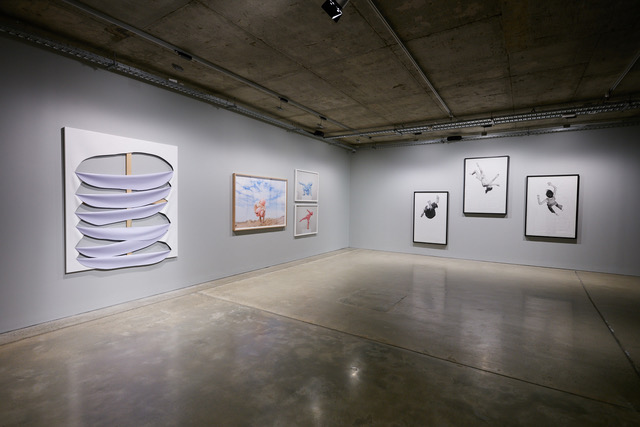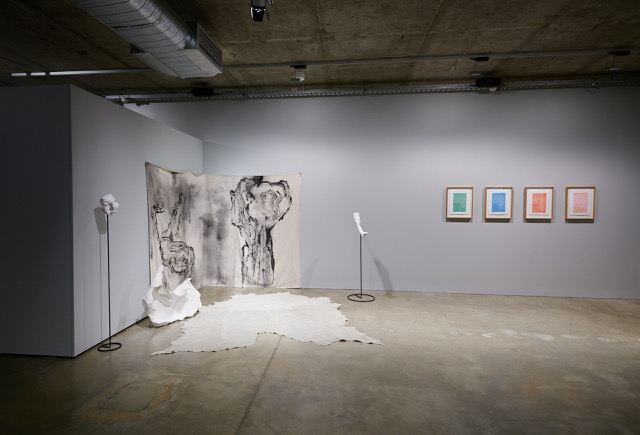 We are told that actions speak louder than words, but what about that moment before an action, or the time that immediately follows? Gestures have the ability to shift time, to bend it, leaving a gap, an aching space in their wake. A car crashing towards us seems to slow down, our body bracing in advance of impact. In the aftermath, we are left with a trace, we can sense clearly the effect of the bang, and then its quick dispersal. Artists have long used movements, actions and gestures in their work to bend time and space, and to highlight the way in which bodies relate to the environment around them. These gestures, whether enacted in a way that fits the world in which they are placed or at odds with it, encourage a moment to think about our place in the world.
---
---
A Vacant Space, installation view, Artbank, Sydney 2018.
Images courtesy of the Artbank Collection.
Photos by Mim Stirling.