Northern Festival Centre, Port Pirie
16th November 2018 – February 2019
Temporary Localised Art Project
---
Tom Borgas. Presented as part of the Country Arts SA Visual Arts Program.
In July and then November 2018, Adelaide-based artist Tom Borgas undertook two residencies in the regional South Australian town of Port Pirie. At the conclusion of his second residency he installed a site-specific work, Temporary Localised Art Project, at the Northern Festival Centre.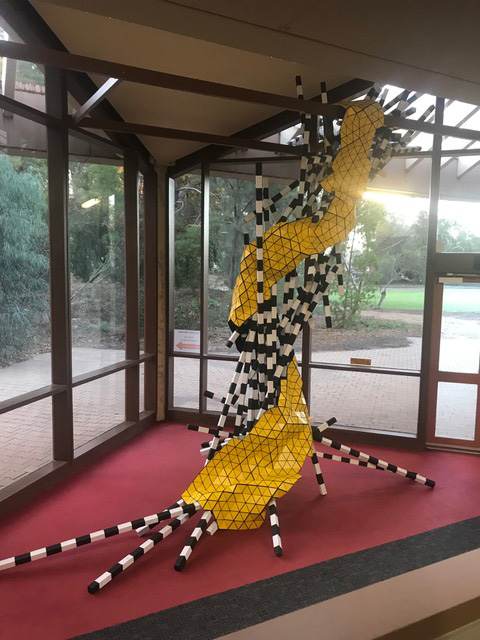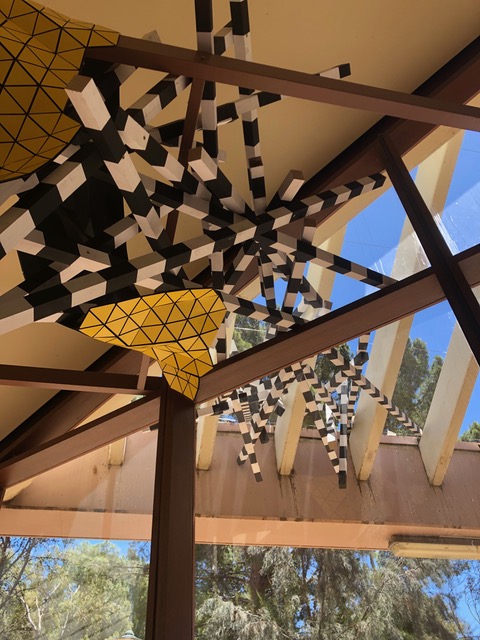 Prior to the residency, Borgas spent time with SA Power Networks staff, experiencing new technologies and infrastructure. In particular, he became interested in the LiDAR, a data collection method used in surveying. Millions of points are mapped in real-time using a laser pulse. These coordinates are fed into 3D software, connecting the clouds of points to form a detailed 3D representation of space. During his residency he paralleled this technology in a performative and analogue process. Borgas walked the streets of the town, meeting people, sharing stories, photographing the town and mapping it through these interactions. This led to the creation of both analogue and digital proposals, expanding out of skylines and filling the space above and between the buildings. Temporary Localised Art Project grew out of these interactions, experiences and proposals. It connects the points gathered through the residency, giving form to Borgas' experiences.
---
---
Image Credits:
Installation and Detail views, Temporary Localised Art Project, Northern Festival Centre, Port Pirie, November 2018. Image courtesy the artist. LiDAR mapping a street.